Leave a Comment
Are you a homebuilder or a developer looking to scale your business with a comprehensive software solution to streamline the selling process? Is nurturing leads across channels, maintaining a central database of customers, reducing handover time, and boosting revenue important to you? Let's look at what makes for the best CRM for Homebuilders and Developers.
Unlocking True Property Potential‍
Real Estate is a competitive and busy industry, and staying on top of it all can be a challenge. The secret often is how you interact with prospective homeowners and how smooth their buying experience is. That's where customer relationship management (CRM) software comes in. A real estate CRM can help streamline processes and unlock a property's true potential.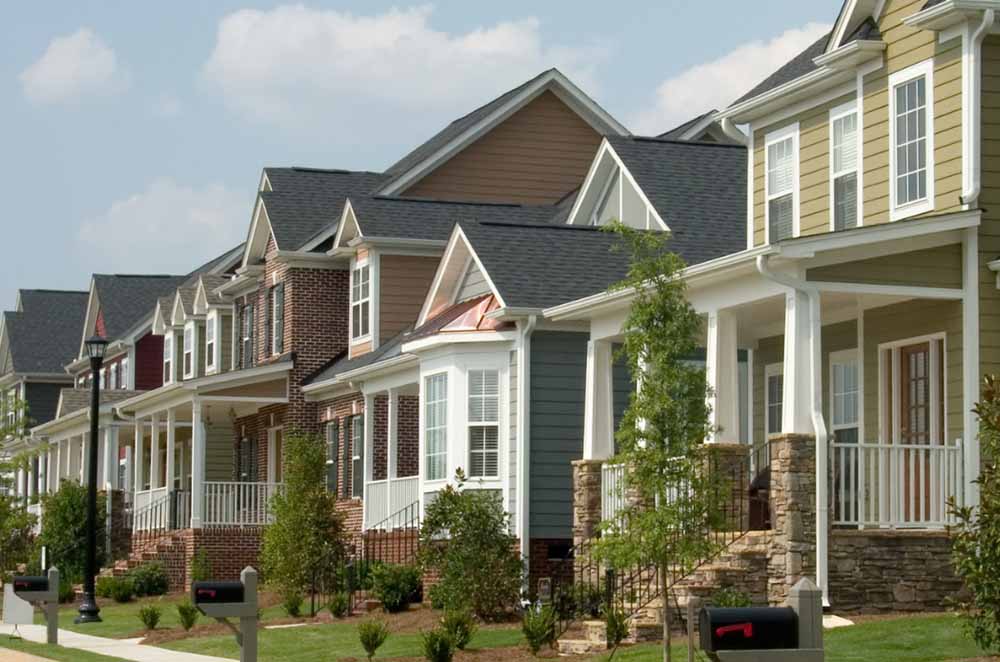 Sections:
What is a Real Estate Developer CRM?
Benefits of using a CRM for Homebuilders
How to select the best CRM for Homebuilders?
Tips for implementing a CRM for Homebuilders and Developers.
1. What is a Real Estate Developer CRM?
A Real Estate Developer CRM or CRM for Homebuilders is a software that helps in streamlining the home sales process. This includes tracking leads, monitoring units on a property, and clearly managing the different stages of a buyer. It helps one stay organized and efficient in managing the real estate business.
A Real Estate Developer CRM empowers companies to have a repository of clients, deals, and units (properties) in one place. It allows them to keep a record of clients' contact details, the ongoing communications with them, their unit (property) preferences, agreement details, and much more. A CRM can also be useful in tracking the progress of deals, booking appointments or showings, and storing necessary documents related to the deals.
A CRM built for Homebuilders helps automate repetitive business processes, such as sending out emails, timely follow-up, setting reminders, and scheduling appointments. This saves your firm valuable time, that can be used to build durable relationships with your clients and close more deals.
2. Benefits of Using a CRM for Homebuilders
Inventory Management
Inventory is arguably the most important aspect of a real estate business. It's what ultimately is sold, leased, or maintained. Having a well-defined inventory structure is crucial as it provides easy accessibility and visibility to the users and the managers.
For instance, at any given point in time, it is important to have unit availability information or to know which unit in which property is nearing a sale. This is made possible with a proper inventory management mechanism which allows a homebuilder or a developer to associate an owner (or lead) with a unit, the unit with a property, and the property with a portfolio as well.
Staying Organized
First and foremost, it helps you stay organized, as all your customer data, deals, and properties are in one place. This makes it easier to find the information you need quickly and efficiently. It essentially eliminates the need to 'search for information' which may otherwise be lost in spreadsheets, emails, or pieces of paper.
A good CRM also acts as a guide for sales representatives who, at a quick glance would know which stage in the process the buyer actually is.
Nurture Relationships
A Property Developer CRM also helps you nurture relationships with your clients. You can send automated emails and reminders, so your clients always know when their next appointment is or when their dream home is close to a reality.
At the early stages of the buying journey, a CRM can also be used to track a client's preferences and interests, so you can provide them with tailored recommendations on properties. This is made possible because the entire real estate inventory sits on the same CRM database, allowing real-time visibility.
Lead Management
Inquiries come in from multiple sources, it could be a phone call, a web submission, a social media link, a walk-in, an email, or any other source. A CRM helps you manage your leads from a variety of these different sources leveraging omnichannel management capabilities.
You can track the progress of each lead and prioritize them according to your criteria. This helps you focus on the leads that are most likely to convert and literally eliminates the risk of leads falling through the crack.
CRM for Homebuilders – Must have features
When it comes to finding the best CRM for Homebuilders, there are several things you should look for.
Adaptability: It should help you manage functions that cater to your business. Not just the general market practices, but your own business processes. Being a front-end operational system, the tool should have a user-friendly interface, so you can find the information you need quickly and easily.
Reporting Capabilities: A CRM should also have customized filtering capability, so you can segment your leads, opportunities, contracts, and units (properties) according to your criteria. A CRM must empower businesses to get a graphical representation and a real-time view of their business performance. A Microsoft-based solution like Property-xRM leverages the native capabilities of PowerBI to generate custom reports and dashboards for any organization.
Integration: Capabilities to connect with third-party tools for Marketing, Enterprise Resource Planning (ERP), and Accounting. This will help you streamline your processes and save time.
Mobile Access: It wouldn't be among the best if it is not accessible by its users on Mobile and Tablet devices. This makes sense for a Real Estate salesperson who mostly has to work on the go.
3. Find the Best Real Estate Developer CRM
Finding the best Real Estate Developer CRM can be a challenge, as there are so many options available. The best way to find the right CRM for you is to do your research right. Focusing on the 'right' CRM is often more important than choosing the 'best' CRM since software is not a one-fit-for-all product. Often, the best CRMs are ones that guide and empower your salespeople, a tool that salespeople love to use and that makes lives easier for them.
Start by defining what you want out of a CRM. What are the functions that you're looking to streamline or automate? Once that is set, then comes the rest – the budget, the features, the scalability factor of the solution, and all the add-on functionalities.
There are many Real Estate CRM systems out there and it is not easy to find the right one. There are four main factors that you need to consider when looking for a Real Estate Developer CRM system:
A. Type of Real Estate firm
If your firm is a large-scale operator with hundreds and thousands of users, you may require a scalable solution with a strong platform that allows you to consolidate all your processes. This also applies to developers and homebuilders that have operations in multiple countries or regions with complex processes in different regions. Property-xRM, over the years, has catered to the requirements of mega developers and homebuilders, helping them scale their businesses.
If the number of users is less and the operations are small-to-midsize, one may opt for a proprietary solution that offers basic real estate-specific functionalities. It will not only save money, but it will also help get the work done.

B. Needs of your Real Estate business:
If your business has complex processes, then it might be worth investing in a global platform. Customization capabilities, ease of integration, and managing security roles, all become important factors to consider in such a scenario. Microsoft Dynamics 365 has proven to be a strong base platform with an entire ecosystem of applications under a single umbrella. This promotes efficiency and a single source of truth.
If your business processes are simple and follow a set standard, then it might be better to go for an affordable option that caters to your requirements.
C. Software & User Considerations
Make sure that the software has the features you need to manage your business. There would be functionalities that are available 'out-of-the-box' (meaning they are ready-to-use), and functionalities that need to be custom-built. Always check if the basic functionalities required for your business are a tick!
And often, it's the 'people' side of software implementations that get ignored. How easy is the software to adapt to? How flexible and intuitive is it? Making sure that the end users find the tool easy to adopt is critical.
And needless to say, one must also consider the budget before making investment decisions.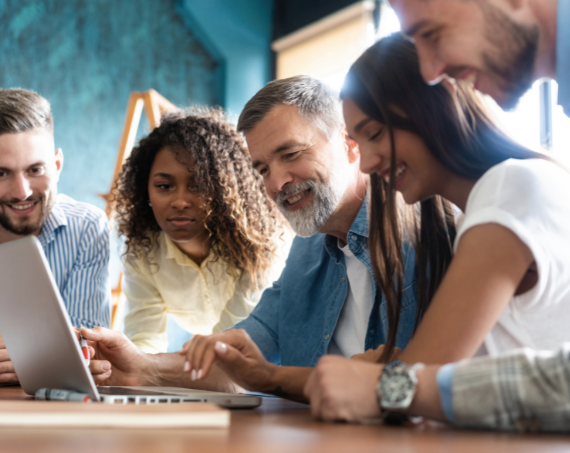 D. Business Process Analysis
Remember we mentioned defining requirements and processes clearly? That makes the hunt for a CRM solution much easier. Once you have narrowed down your needs, you should ideally start out with a Business Process Analysis (BPA) before adopting the CRM in one go.
A BPA will give you a better sense of whether a CRM is the best fit for your needs. You should also make sure to ask the right questions and get the best support whenever you need it. Companies like Metadata Technologies bring with them over 20 years of CRM expertise and 100+ CRM audits, enabling companies to succeed with their digital transformation goals.
4. Tips for Implementing a Real Estate CRM
Once you have chosen the best CRM for homebuilders and developers, it's time to start implementing it. Here are some tips to help you get started:
Have an understanding of the CRM's features and how it could benefit your organization.
Set up a training program for the team to get used to the system and get queries resolved.
Take a phased implementation approach – start with the features that are most important.
Define the standard processes. This will help in incorporating future custom workflows.
Take advantage of the CRM's automation features to help front-end executives save time.
How to start using a Real Estate Developer CRM?
Using a Real Estate CRM is fairly straightforward. After you have set up the system, you can start using it to track leads, manage your buyer lifecycle, and monitor units on your properties. You can promote business automation by regulating emails and reminders, and use it to segment your leads and real estate portfolio according to your criteria.
To get the most out of a Real Estate Developer CRM, you should also use it to monitor your progress. You can track your KPIs like how many leads you have, how many deals you have closed, how much revenue you have earned, and so on. This will help you measure the success of your business and make improvements where needed with the help of automated reports generated by the CRM system.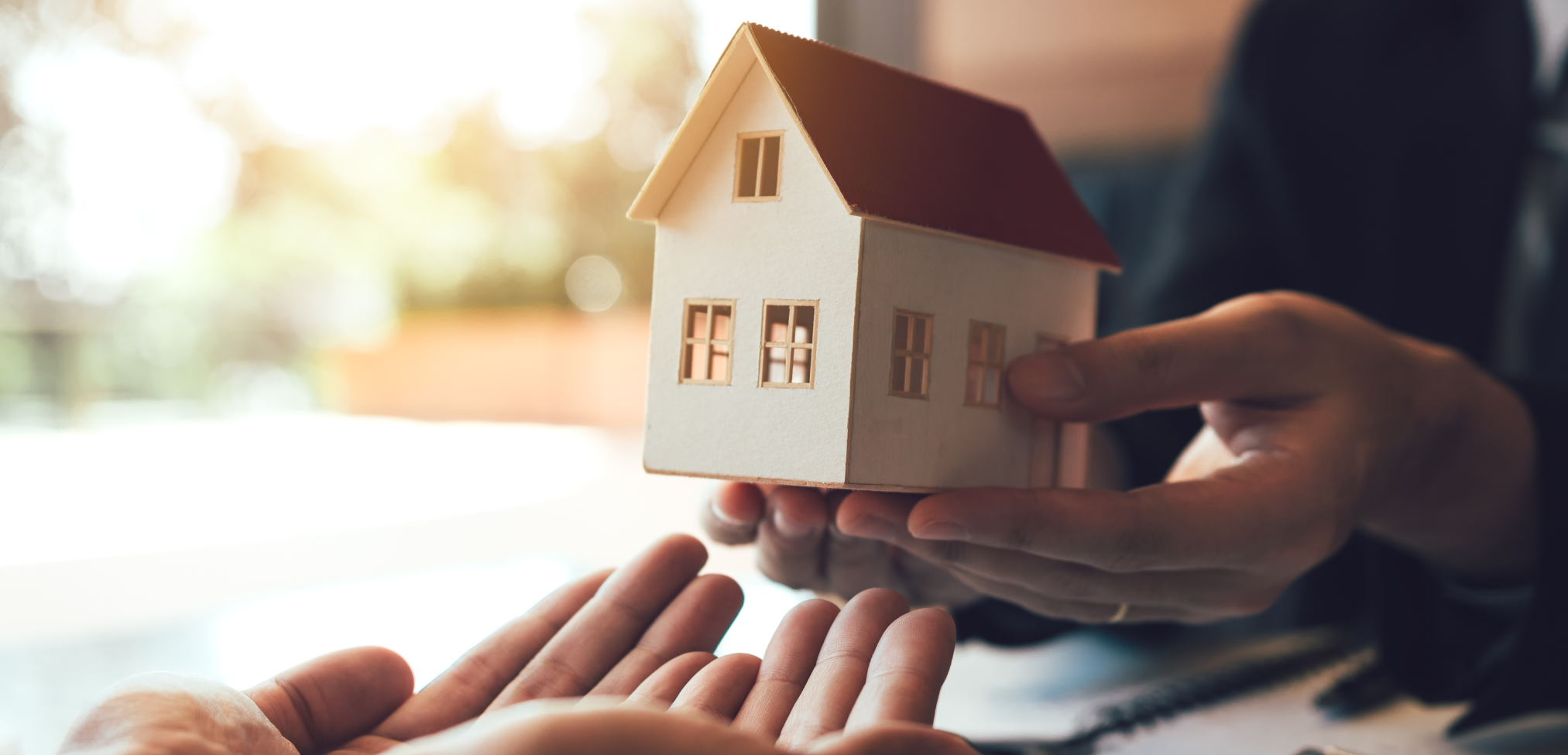 CRM: An Essential Tool for Homebuilders
Using a CRM is essential for Homebuilders and developers in managing business and unlocking property potential. The best Real Estate developer CRM should have all the features you need, be user-friendly, and integrate with other software. When implementing your CRM, make sure you have a good understanding of the features and set up processes and workflows to streamline your operations. With the right Real Estate Developer CRM, make the most out of your real estate business.
If you're looking for the best CRM for Homebuilders and developers, get a free demo of Property-xRM today and see how it can help unlock your property potential.