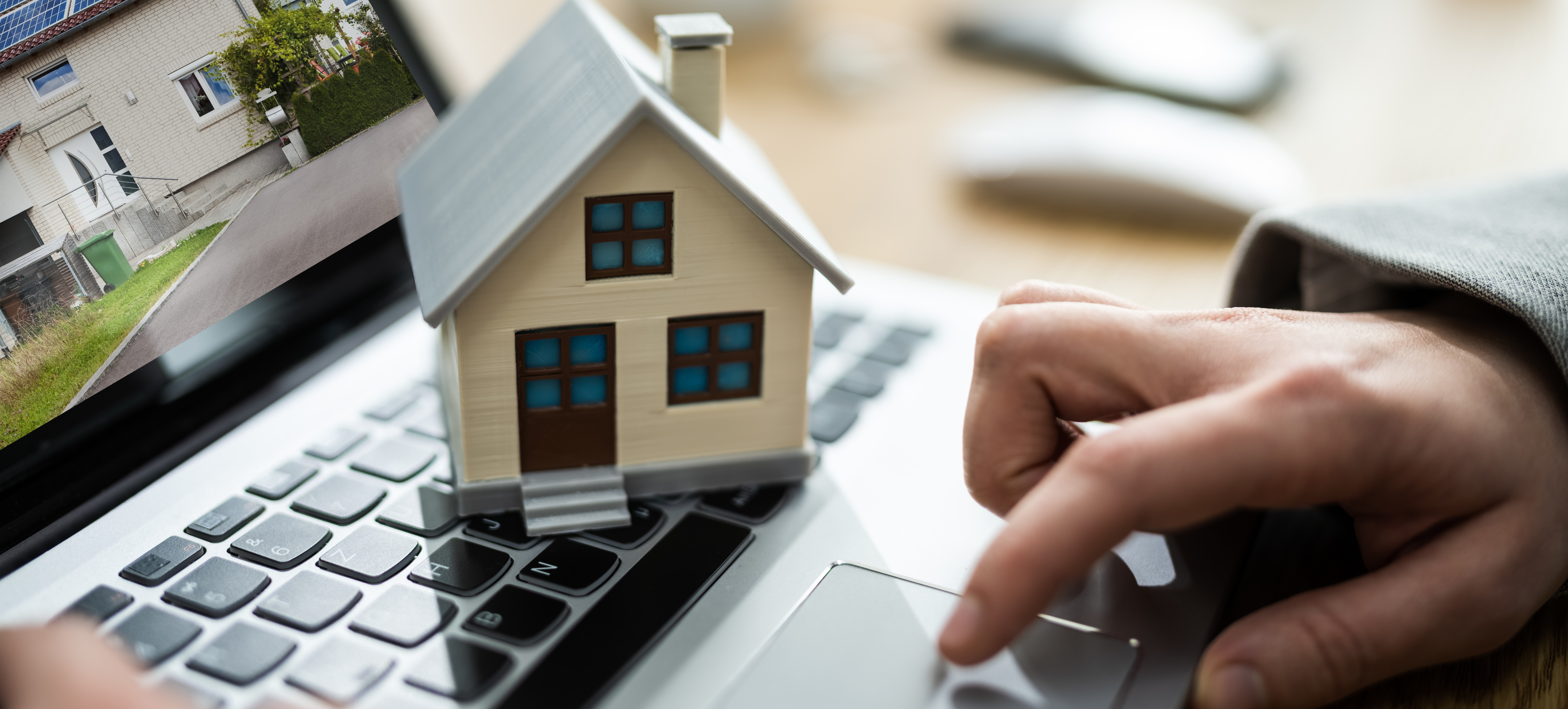 Posted By admin

Apr 04, 2023

10:03:43am
6 Benefits of a Real Estate Leasing Software
Are you using Real Estate Leasing software to run your business? If you are, is it software built on a CRM platform?
If your Real Estate Leasing software focuses only on the financial side of things, maybe it's time to shift the focus onto the tenant. Let's face it, without happy tenants, your real estate business could be in trouble. That's why it's important to have leasing software that not only helps you manage finances but also puts the tenant's needs front and center.
Some people still believe leasing can run well on a conventional system! Time and again, firms that were not quick to adapt to innovations paid the price, while their more tech-savvy competitors have progressed fast.
Technology is always a driver of change. By prioritizing tenant satisfaction, you'll be able to attract and retain high-quality tenants, reduce turnover, and ultimately boost your bottom line. So, let's get excited about leasing software that makes tenants feel like VIPs!
In this blog, we are going to understand the benefits of Real Estate Leasing software powered by a Customer Relationship Management (CRM) engine.
CRM Real Estate Leasing Software: Key to Leasing Success
What is CRM for Leasing?
Customer relationship management (CRM) is a business philosophy. For real estate, it is an approach to managing a company's interaction with current and potential tenants. It is strongly rooted in the belief that customers are at the heart of a business.
Property-xRM Real Estate leasing software leverages CRM capabilities. It has a customer-focused product design. As a result, it helps to build durable tenant relationships. This, in turn, helps generate higher revenues for firms in the long run.
Benefits of using CRM-Real Estate Leasing Software
Easily accessible records on every tenant, with a clear project-property-unit inventory overview

.
Data analysis to study a tenant's payment or occupancy history with the company.
The ability to

personalize tenant communications and provide relevance.

Improve tenant retention by understanding their needs

better.
Therefore, with a CRM-powered solution, businesses can easily access tenant data and obtain valuable insights about target audiences.
Top 6 Benefits of a Real Estate Leasing Software
Capture incoming leads from every channel. Be it email marketing campaigns, walk-ins, websites, social media, or property listing websites.
Property leasing companies have often relied on incoming leads. In today's internet-connected world, leads come from various channels. So, being able to centralize all the inquiries into a single database becomes very important. With CRM-based leasing software, you can easily manage your contacts, track leads and deals, and stay on top of your pipeline.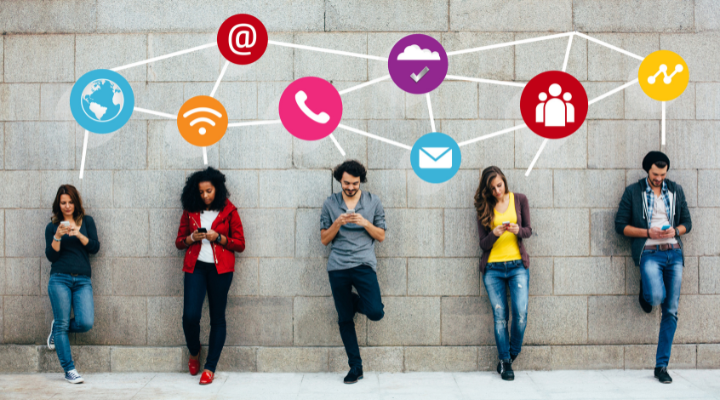 A good CRM-based system has a lead capture system in place to store the relevant information of incoming leads along with their preferences. Further, it will store, classify and score the captured leads.
Ears Everywhere
In this day and age, prospective tenants are everywhere. So, an omnichannel engagement strategy, where leads and tenants can communicate via any channel with the company is of paramount importance. CRM software acts as a facilitator by driving communications from various sources directly into the system. A CRM captures the opinions of customers, provides historic data of all interactions, and comes with an integrated marketing module.
Real Estate Leasing software assists in the following ways:
Automatically or manually assign leads to the right leasing executive for follow-up and closing.
Frequent customer data updates for better communication.
Capturing and maintaining all-important customer identification documents (e.g. Government ID).
Proactive Agents
For existing tenants, reminders like 60-day and 90-day lease period termination help leasing agents to be proactive. Thereby, tenants are retained for longer periods of time. They are also kept happy throughout their lease periods with self-servicing capabilities for scheduling maintenance and raising complaints through a resident portal (tenant portal).
This can be incredibly valuable when it comes to making informed decisions about your marketing and lease strategies. Slice and dice data into the property and unit-level information for insights into the performance of the portfolio and the leasing teams. This includes vacancy information, revenue generated, exposure levels, lead-to-lease conversions, lease settlement reports, penalty calculations, and literally anything you wish to see.
Inventory is quite arguably the most important aspect of a real estate business. So, naturally, having clear visibility into the portfolio details is critical.
With a CRM-based leasing solution, you can store all of your inventory data in a centralized database. This makes it easy to keep track of all your properties, units, and other assets in one place. You can easily view the status of each property, including availability, occupancy, and upcoming vacancies.


A CRM-based leasing solution can also help you automate many aspects of your inventory management workflow. For example, you can set up automated alerts or notifications for when a unit is about to become vacant or when a lease is about to expire. You can also automate tasks such as rent collection, lease renewals, and move-in/move-out inspections.
In addition, with customizable reporting, integration with other systems, and improved customer experience, you can streamline your processes, reduce errors, and make more informed decisions about your properties.
3. Smart Automation
Team members end up spending the majority of their time on repetitive tasks that could easily be automated. For instance, the process of documentation for a lease transaction is a mundane administrative task. And if you're a leasing representative who manually generates these documents, you know that the challenge is real.
A real estate CRM-based leasing software can be a game-changer for streamlining the documentation process across booking forms, contracts, and agreements. By automating these processes, you can save yourself and your team a significant amount of time. This, in turn, allows you to focus on more important tasks such as providing excellent customer service and growing your business. With shorter lease cycles, ensure that the customer waiting time is at a minimum.
A CRM-based Real Estate Leasing software has all the information in it to quickly generate:
Accurate Booking Forms

Proposals and

Lease Agreements

Receipts and Invoices
This lets you easily create the required documents in a fraction of the time.
CRM-based leasing software solutions offer powerful automation tools that can streamline your workflow and save you time. For example, you can set up automated email campaigns that target specific segments of your client base, or use automated lead scoring to prioritize your leasing efforts.
4. Enhanced Reporting
If you are bound by the reporting capabilities offered by your real estate software, then it's time to take things under your control. CRM-based solutions like Property-xRM offer customizable dashboards that give you a real-time overview of your pipeline, as well as detailed insights into your tenants' behavior and preferences. Not just that, should you wish to create a specific dashboard based on specific criteria, the process is just a few clicks away.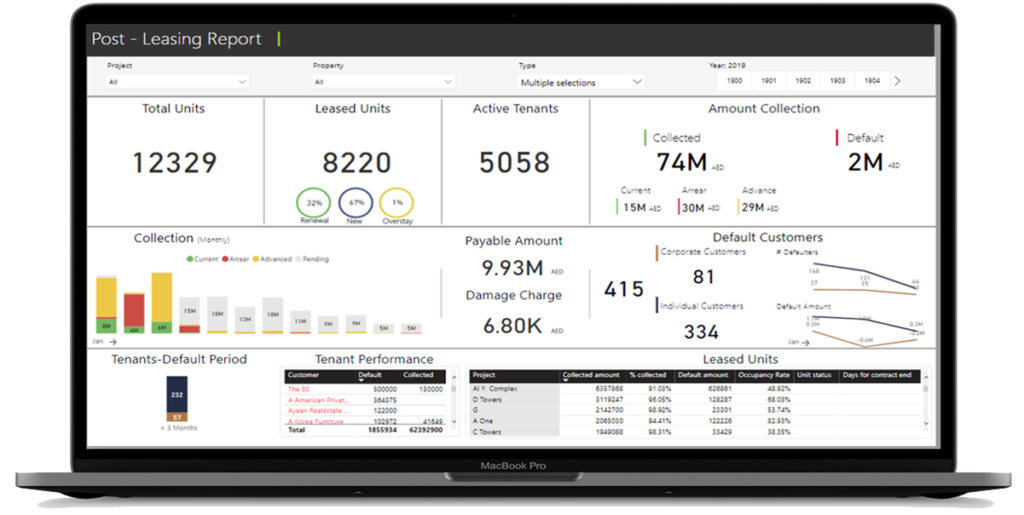 5. Integrations with the Accounting System
Quite often, leasing companies have an accounting system independent of their front-end systems. This makes it mandatory to cross-check financial entries for the lease agreement, receipts, and invoices and involves some levels of manual intervention. This method is time-consuming and prone to errors.
A technology platform like Microsoft Dynamics 365 for Real Estate leverages a common database for CRM, Accounting, and Lease Management. This promotes a single source of truth with a 360-degree view of a lease contract.
Now, if you're already using an accounting system (ERP), you can integrate the financials with the front-end system to ensure a seamless flow of information.
6. Tenant Management
With Real Estate leasing software leveraging customer relationship management capabilities, organizations can provide personalized services to tenants and prospects by utilizing the customer service module. A CRM-based system opens up multiple channels for tenants to approach the leasing companies for services like unit termination, lease renewal, maintenance requests, etc.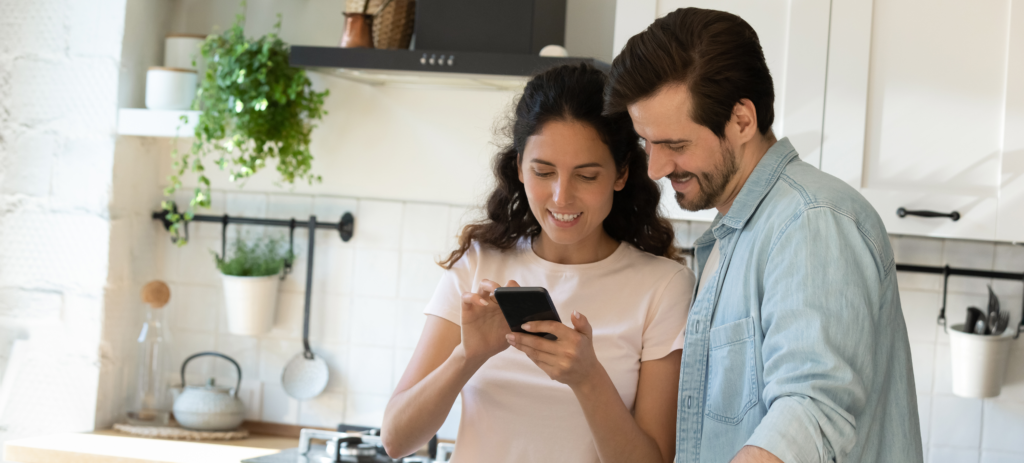 Alternatively, portals and mobile applications come in handy to empower tenants with self-servicing capabilities in the comfort of their homes.
Personalized Conversations
Customer Telephone Integration (CTI): To streamline customer service, property companies can adopt a CTI integration that allows front-end leasing executives to be connected with CRM information. For example, when a call comes in from a contact who previously interacted with the leasing representative, relevant details stored in the CRM automatically appear on his/her desktop screen. This may include information from the last call with unit preference details, the customer budget, etc. This helps the representative to personalize the conversation and leaves the customer with a wow feeling.
At the same time, in case of a new inquiry via phone call or email, a CRM-powered leasing system allows users to automatically create a new record directly in the database. In recent times, the advancement in AI has allowed for a highly automated, yet personalized approach towards handling customers. This again, reduces the mundane tasks and allows the leasing executive to focus on building relationships with the prospective tenants.
This way, a company can be all ears to every inquiry of a tenant or a would-be tenant.
Property-xRM and CRM for Leasing
Property-xRM Real Estate Leasing software is built on the Microsoft Dynamics 365 CRM platform with solutions for Residential, Commercial, and Retail portfolios.
For over 20+ years, we have worked closely with Real Estate companies to develop our Property Management software. We have learned more about the leasing sector every year and how we can help increase profitability. As a result, we have consistently been helping real estate companies generate higher revenues and happier tenants at decreased costs.
Book a Free Strategy Call, to discover how we can help your business today!