Leave a Comment
While you Netflix and chill with your tinder date in a magical bamboo treehouse in Bali, which you 'AirBNB'ed to celebrate finding that dream job on LinkedIn, you are also experiencing the power of technology to disrupt industries and change them forever. Technology has disrupted human lifestyle globally. We have seen massive digital trends across different sectors. It has also impacted various industries in the wake of a pandemic-hit world that has adopted digital means as a primary mode of communication and connectivity. And it's no different in Real Estate. With that in mind, let's talk about the PropTech trends for the future.
Proptech or Property technology is by definition the application of information technology and platform economics in the real estate markets. Real estate, being the biggest asset class in the world, was influenced by the Fintech revolution. And well, it's been a trending subject over the last few years. Technology is transforming the real estate landscape at a rapid scale. It is only a matter of time before all of these technologies become a disruptive force in the industry.
Read more about PropTech and what it has brought to the table in recent times.
---
5 PropTech Trends for the Future
Some of the key property technology trends that are bound to play a vital role in the real estate industry are as follows:
Sustainable Technology in Development
Regulators around the world are tightening their grip on the construction industry, demanding a higher standard from developers and property owners to account for their adverse impact on the environment. Coupled with this there is an environmentally conscious consumer base, as shown by the 2021 survey by the American National Association of Homebuilders where they found that most buyers prefer "green" buildings when given the option. They were also willing to pay a premium to avail of green features that will save them utility costs in the future.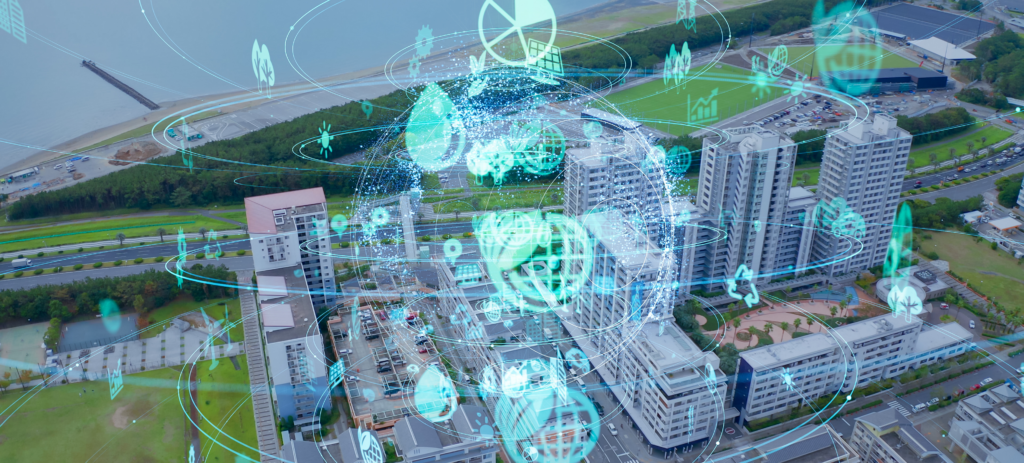 The increased demand for sustainability is one of the key challenges facing the construction industry and making greener buildings will help in taking a lighter toll on the environment. To tackle this challenge, start-ups have sprouted up in a wide variety of fields ranging from 3D printing, IoT tracking, AI, and advanced analytics in project management to prefabricated industrialized construction says the Deloitte report "Real estate prediction for 2022".
The Metaverse
Over $500 million worth of real estate was sold off on the top metaverse platforms in 2021 and is expected to double this year, according to a recent report by CNBC. Technology is transforming the real estate sector, rocking the very foundation of what "real" means in real estate, as virtual plots of land can be bought and sold in virtual worlds like Decentraland and Sandbox. The projected global metaverse revenue by 2024 is pegged at $ 800 billion, according to a report by Bloomberg.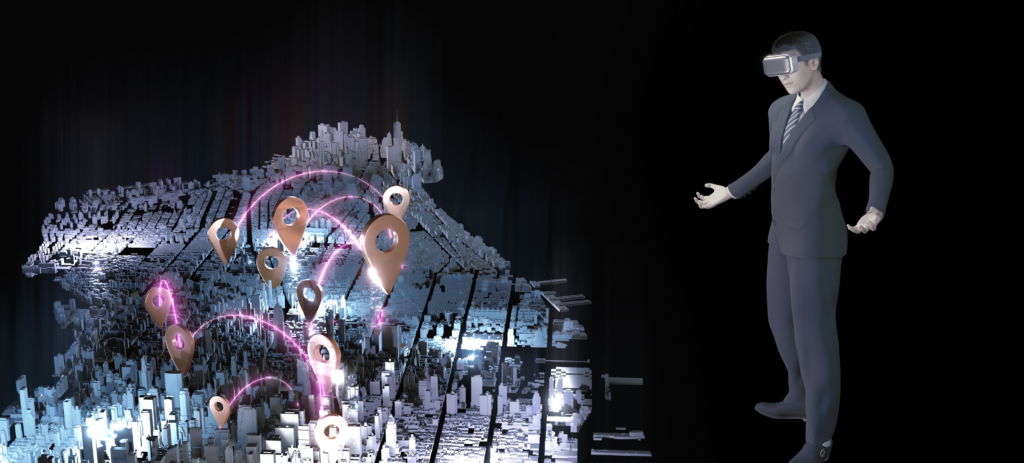 Artists like Justin Bieber and Ariana Grande have already performed concerts in the multiverse engaging their fans in an immersive virtual world. Also, it appears that some people are willing to go overboard to connect in the virtual real estate world, like the Snoop Dog fan who paid around 350,000 pounds to become the rapper's NFT neighbor in the Metaverse!
AI-based Chatbots
Customers, prospective or current expect quick responses to their queries and this urgency could clash with the limited time and availability of your employees. A conversational Chatbot resolves this clash by being available 24*7. Chatbots are computer programs that can engage in a conversation with a customer, understand his/her intent and respond accordingly, keeping in mind the rules and data of the organization.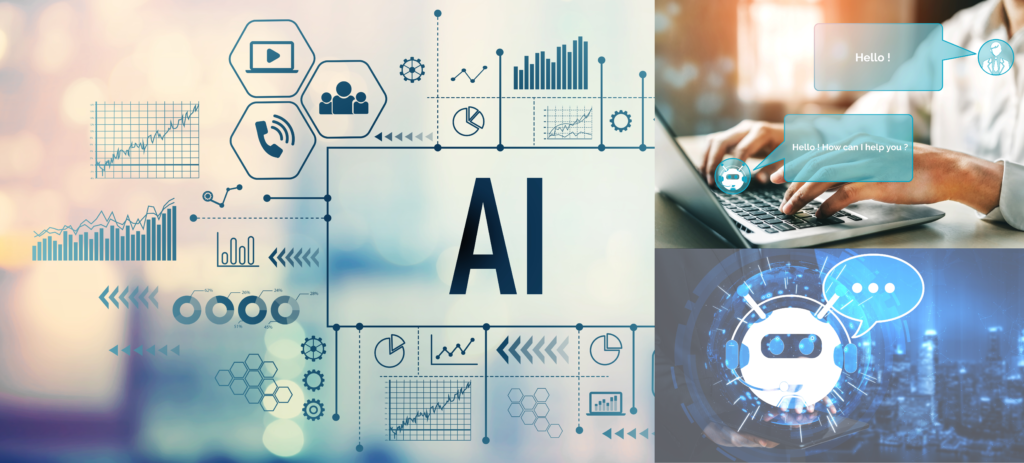 While it is true that artificial intelligence-based chatbots cannot completely take over customer interactions yet, they still make a huge impact on an organization. This can be in the form of automating the bulk of customer inquiries, freeing up valuable employee time, and promoting tenant self-service. So rather than draining your employee's time and energy in mundane tasks and FAQs, it can be redirected to more compelling and difficult questions that demand their attention. This includes topics like rent payments, due invoices, work statuses, unit availability information, and many more. A study conducted by IBM too agrees with this notion. They found that Artificial intelligence virtual assistants could respond accurately to 73.8% of all queries posed by a customer.
Tenant Engagement and Virtual Experiences
According to the Harvard Business Review, acquiring a new customer can be five to twenty-five times more expensive than retaining an existing one. Now, this makes perfect sense because rather than spending time and more money to acquire new customers, you could keep your existing customer satisfied. So a tenant engagement strategy to reduce churn makes perfect sense to a landlord and this is exactly where Proptech companies come to the rescue.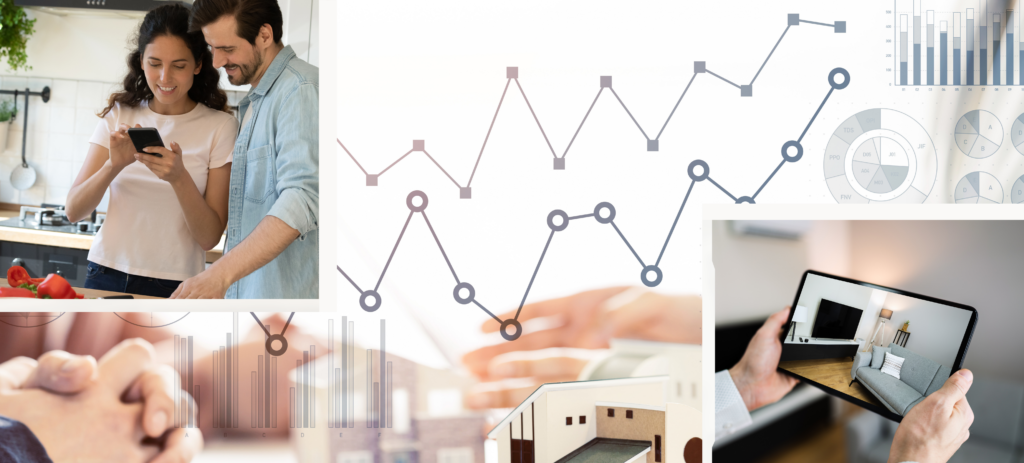 Many PropTech tools provide work-life engagement platforms helping landlords attract and satisfy their tenants. There are even mobile apps that allow tenants to stay connected to their building, enabling them to control different aspects of their workplace like temperature, or lighting, and also provide maps and instructions to navigate themselves through the building. For a prospective buyer, providing digital walkthroughs has become a thing, thanks to the pandemic. 3D floor views, virtual reality experiences, and interactive stacking plans are only going to head towards greater popularity in the days to come.
E-Signatures on Contacts
A signature is a verification of a person's identity and is considered a proof of consent and endorsement of the information held in a document. E-signatures are by no means a new trend, but the corona pandemic was instrumental in fuelling its adoption.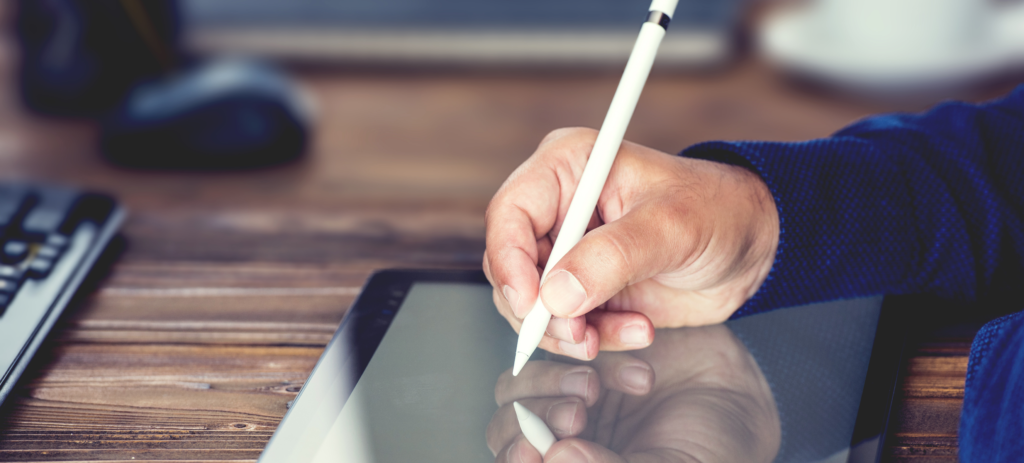 Further, the trend shows no signs of slowing down either, the global digital signature market is expected to grow at 26% annually from 2021 to 2027. E-signatures are legally binding in every industrialized country in the world, and in the United states the E-sign act has given electronic signatures the same status as handwritten signatures. Talk about being on the same page anytime, anywhere!
How do we know about the PropTech trends for the Future?
We work closely with tech-savvy Real Estate companies, which helps us to keep a pulse on the current trends of the real estate industry. We have either incorporated or are associated with clients who have already incorporated these technological advancements and from our combined experience we can say that these technologies bring immense benefits to the real estate sector and are witnessing ever-increasing adoption from CRE companies worldwide.
Our role in this ever-transforming landscape is to provide a vertical CRM solution built specifically for Real Estate Developers, Managers, and Property Management firms. Property-xRM helps real estate companies streamline end-to-end operations right from getting a lead to closing the deal. This includes promoting remote virtual home viewing, managing interactions using AI Chat Bots, leveraging digital signatures, and getting deeper analytics into their Customer Relationship Management. PropTech trends for the future!
In this day and age where the focus is on the customer, we believe adopting a customer-centric strategy and backing it up with a world-class technology platform like Microsoft Dynamics 365 will be key to outperforming your competition. Learn more about how PropTech has impacted Property Management here.
How is Metadata Technologies and Property-xRM contributing towards PropTech trends in the future?
If you run a real estate company, Property-xRM is the solution to streamline all your business operations. We at Property-xRM are a leading provider of CRM solutions to top business fields and companies worldwide. Our cutting-edge PropTech software Property-xRM can handle all crucial aspects of the property management cycle. From constant lead generation to validation and successful payments, manage everything from the comfort of your device.
Let us help you achieve faster, better, and more efficient property management today! Get started with Property-xRM by Metadata Technologies. Contact us to learn more.