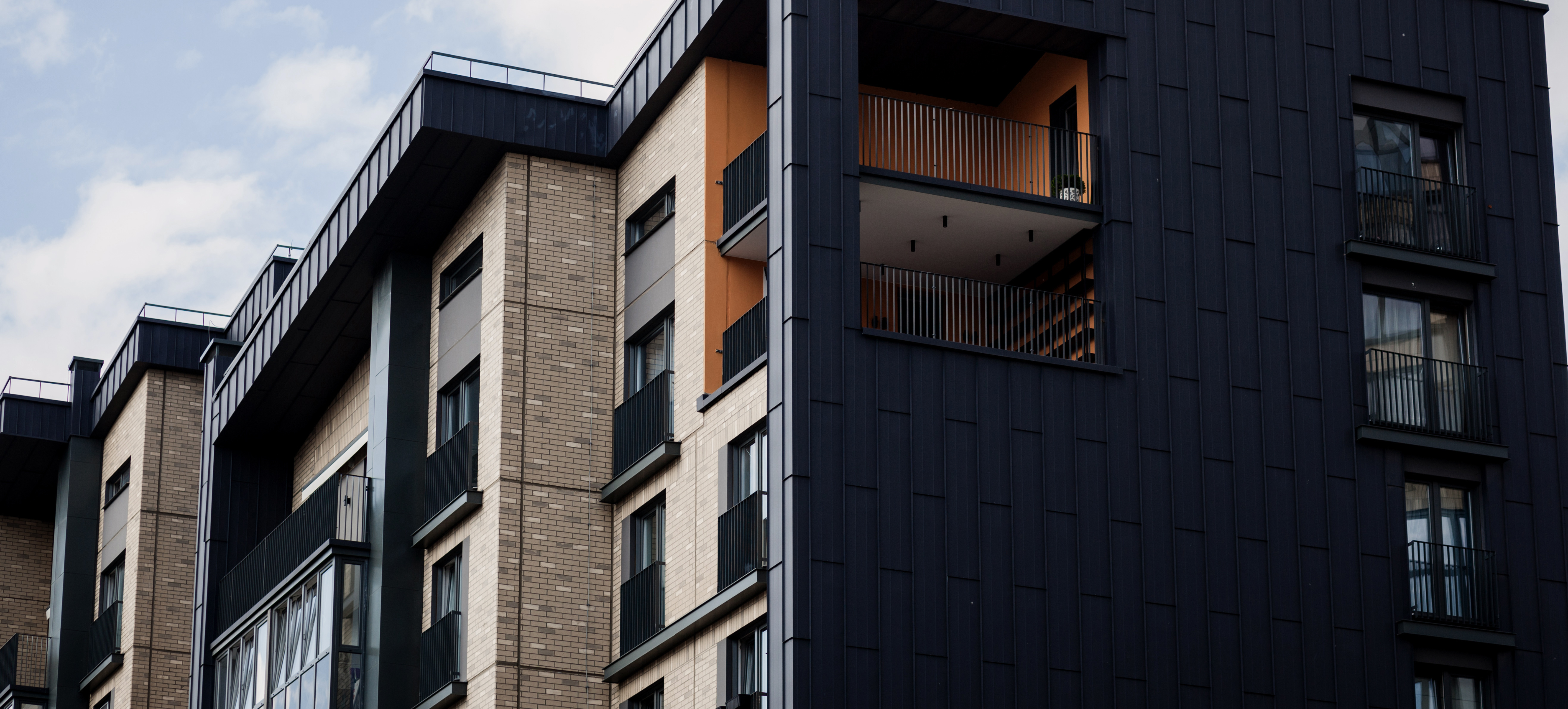 Posted By admin

Aug 29, 2023

05:01:04pm
Residential Lease Management Software: Property-xRM
Are you a property owner or a landlord looking to maximize your rental income while minimizing the headaches associated with managing residential properties? If so, you're not alone. Property management can be a challenging task, involving numerous responsibilities. Be it advertising vacancies, screening tenants, completing paperwork, handling maintenance requests, ensuring timely rent collection – the list goes on.
Thankfully, technology has made things a whole lot easier. Residential lease management software offers comprehensive solutions for the property rental industry. In this blog, we'll explore how Property-xRM streamlines residential lease management and helps you enhance your rental income.
What is Property-xRM?
Before we delve into the benefits, let's understand what Property-xRM is. Essentially, Property-xRM is a specialized software designed to streamline property management processes. A CRM software for property management that provides a comprehensive suite of tools to manage properties and tenants. Unlike traditional property management systems that focus heavily on accounting and financial aspects, Property-xRM adopts a customer-first approach. Its operational CRM engine helps in building and maintaining strong tenant relationships while optimizing overall operational efficiency.

This residential lease management software leverages the Microsoft Dynamics 365 technology platform to centralize operations from lead to deal and beyond.
Lead Generation: A powerful marketing automation tool helps generate leads, while CRM simplifies pipeline management.
Opportunity Management: Once a lead is generated, it can be assigned to leasing agents who reach out to potential tenants. Based on their engagements, a lead can be converted into an opportunity.
Inventory Management: Property-xRM's inventory management module provides visibility into vacant units which empowers leasing representatives to match the preferences of potential tenants. These could be a specific floor, a specific apartment type, a floor, associated views, etc.
Offer Management: Agents can create offers through the system and share them directly via email. Moreover, relevant documents and identity-related proofs can also be captured and stored on the cloud.
Unit Lease: Once a potential tenant is happy with the terms of the offer, a lease contract can be generated and printed within the system. Payment plans can be generated, the amounts can be captured, receipts can be created, and invoices can be managed as well.
Post-Lease: The process doesn't stop here. Post-lease transactions like renewals, early terminations, contract extensions, or settlements can be undertaken with necessary financial calculations.
The Rental Income Challenge
For property owners and landlords, maximizing rental income is a top priority. However, achieving this objective isn't always straightforward. Several challenges come into play, such as:
Vacancy Periods: Every day that a property remains vacant results in lost income. Reducing vacancy periods is essential to boost overall rental income.
Rent Collection Delays: Late or missed rent payments can disrupt cash flow and impact the property owner's financial stability.
Maintenance Management: Handling maintenance and repair requests in a timely and efficient manner is crucial to keep tenants satisfied and retain them for longer durations.
Compliance and Legal Matters: Staying compliant with local laws and regulations is vital to avoid legal issues that could lead to financial losses.
Residential Lease Management Software
The key to any rental business is ensuring all stakeholders involved are empowered to contribute to each other's success. From a company perspective, it is critical to cater to tenant requirements and make communications and engagements seamless. This can be ensured through mobile apps or tenant portals for easy rent payments and access to information.
At the same time, it is important to provide employees and agents with the right tools to manage lease cycles and operations.
Maximize Rental Income:
An operational CRM Software for Property Management like Property-xRM ensures just that. Let's see how:
1. Integration with Property Listing Websites and Social Media
Property-xRM integrates with various Property listing platforms (ILS websites), making it easier to showcase vacancies to a broader audience and reduce the time it takes to fill a vacant property. The marketing management capabilities of the platform ensure leads from all sources are captured and segmented for easy tracking. Photos, videos, or posters can be created and scheduled through the platform and scheduled for social media posting.
2. Rent Collection Made Easy:
Property-xRM tenant portal provides multiple payment options for tenants, making rent collection more convenient. Tenants are no longer required to visit the property management office in person to deposit rent.

The system generates automatic notifications and reminders for rent collection as well as renewals making it easier for follow-up. Leasing reps can create custom dashboards to monitor rent dues on a user or property level. Moreover, there are also provisions to send legal notices and options to blacklist a tenant upon multiple defaults.
3. Maintenance Ticketing System:
Property-xRM offers a centralized system to manage maintenance requests efficiently. Tenants can raise requests either online through a tenant portal, a direct phone call, or via email.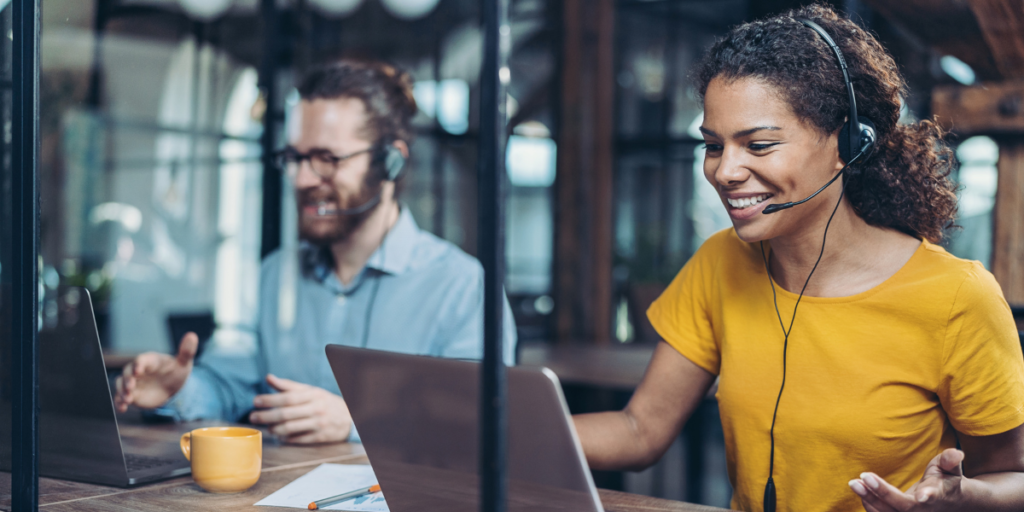 Property managers can track, prioritize, and address them promptly. Cases and work orders get generated and the maintenance management process gets underway. The latest in AI for Field Service also automates work order management.
4. Document Management and Compliance:
Property-xRM enables secure storage and organization of essential documents, such as ID proof, lease agreements, compliance paperwork, etc. This significantly reduces the risk of misplaced or lost items. Document Management allows managers to have a central repository on the cloud with options to upload, store, and access records with ease.
5. Data Analytics and Insights:
With robust reporting and analytics features, Property-xRM provides valuable insights into property performance, rental trends, and maintenance costs, helping landlords make informed decisions for now and the future. Rent rolls, contract expiration, final settlement, and vacancy reports are some of the key insights that are particularly relevant for leasing personnel.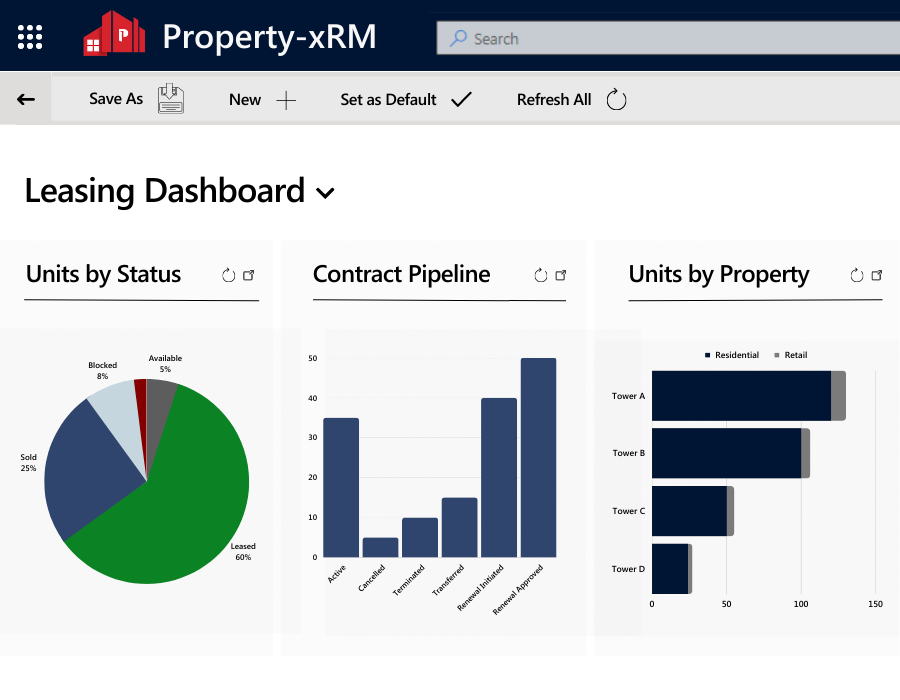 6. Tenant Communication and Engagement:
Strong tenant relationships lead to better tenant retention. Property-xRM's Tenant Portal facilitates regular communication with tenants, keeping them engaged and connected to the community, thereby leading to happier tenants and longer lease durations.
Property-xRM: A Complete Residential Lease Management Software
Managing residential properties can be a complex task, but with the right technology, property owners and landlords can streamline their operations and maximize rental income. Property-xRM offers a comprehensive solution that simplifies the entire lease management process, from lead management and rent collection to maintenance management and data analysis. By leveraging this innovative software, property owners can focus on growing their rental income while providing their tenants with an exceptional living experience.
As the real estate industry continues to evolve, embracing technology like Property-xRM can give property owners a competitive edge, ensuring success in an increasingly competitive rental market. So, if you're ready to take your property management to the next level, consider implementing Property-xRM and watch your rental income soar.