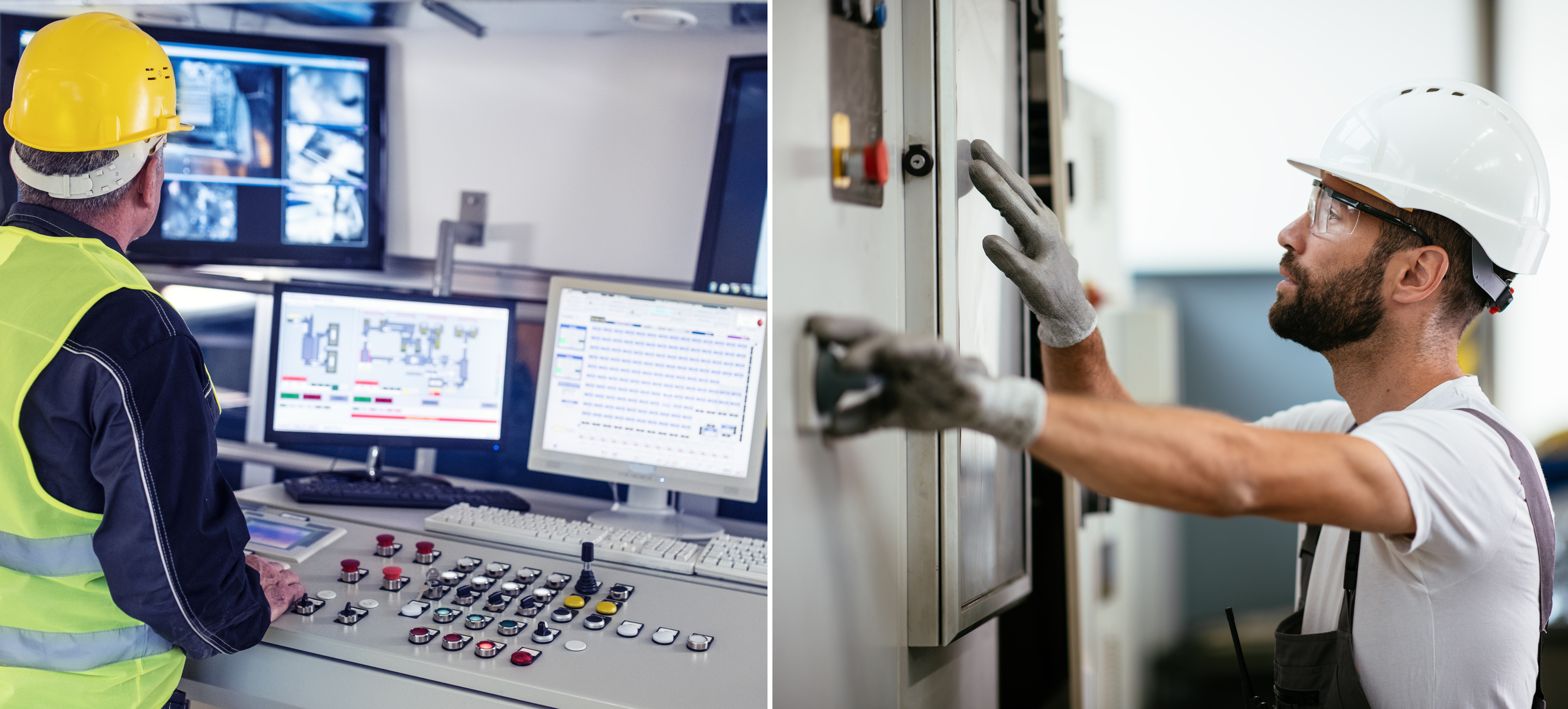 Posted By admin

Aug 14, 2023

03:00:20pm
Why Choose CAFM System Software
The Power of CAFM System Software (Computer-Aided Facility Management)
Facility Management Companies play a pivotal role in ensuring the smooth and efficient functioning of buildings and properties, encompassing both hard and soft services. As the demands of modern facilities continue to grow, so does the need for innovative solutions. In this blog, we explore how Computer-Aided Facility Management (CAFM) software is transforming the way Facility Management Companies operate, bringing about a new era of efficiency and effectiveness.
Looking to implement CAFM System Software for your organization? You'll also find information about a Microsoft Dynamics 365 Field Service-powered Property-xRM below.
What is CAFM System Software?
Computer Aided Facility Management Software refers to a digital solution designed to streamline the management and maintenance of facilities and properties. It integrates various functions and data related to facility operations, maintenance, space management, asset tracking, and more, into a centralized platform. This software is utilized by Facility Management Companies or Property Management Companies that are responsible for the management of buildings, assets, spaces, and equipment.
Key Capabilities of CAFM System Software
Maintenance Management
Asset Tracking
Work Order Management
Inspections
Document Management
Reporting and Analytics
The software empowers organizations to better manage their physical assets, optimize space utilization, reduce operational costs, and provide a safer and more comfortable environment for occupants.
Revolutionizing Facility Management
1. Centralized Portal for Streamlined Operations
A CAFM software provides a centralized digital platform that consolidates all facility-related information, enabling FM Companies to access critical data with ease. From floor plans to maintenance schedules, the portal serves as a one-stop solution, eliminating the need for cumbersome paperwork and manual record-keeping. This centralized approach streamlines operations, enhances communication, and empowers better decision-making.
Facility Management software like Property-xRM offers portals for clients, tenants, as well as third-party service providers. This is bearing in mind the need to streamline communication and engagement with all relevant stakeholders. Some of the main capabilities include:
Client Portal:
Onboarding clients and providing them access to the online portal
Payment options through online medium
Communication options through third-party integrations
Tenant Portal:
Allowing tenants to raise requests and complaints
Viewing and downloading quotations right from the software
Visibility into work order status and ability to make payments
Service Provider Portal:
Registration of the Third-Party Sub Contractors
Document Management
Visibility into maintenance schedules
2. Reactive and Preventive Maintenance
Handling reactive maintenance cases promptly is crucial for the smooth functioning of any facility. CAFM system software enables Facility Management Companies to quickly address emergency maintenance requests and allocate the right technician for the job based on proximity, skills, and availability. Additionally, the software facilitates the implementation of preventive maintenance schedules, reducing unexpected breakdowns and prolonging the lifespan of assets.

Property-xRM Maintenance Management makes provisions to handle Reactive and Preventive Maintenance Operations on a single platform right from work order creation until resolution. This includes agreements with vendors, communication management, invoice management, inspections, and closure.
3. Inspections for Proactive Maintenance
Regular inspections are essential to identify potential issues before they escalate into major problems. With CAFM software, Facility Management Companies can create customizable inspection checklists for different types of assets and areas. Inspectors can log their findings directly into the system, triggering automatic work orders for required maintenance tasks. This proactive approach ensures that facilities are always in top-notch condition.

4. Streamlined Technician Management:
Effectively managing technicians and their workloads is a challenging task for Facility Management Company. CAFM software simplifies this process by providing real-time visibility into technician availability, ongoing tasks, and skillsets. The software allows for efficient task assignment and monitoring, resulting in optimized resource allocation and increased productivity.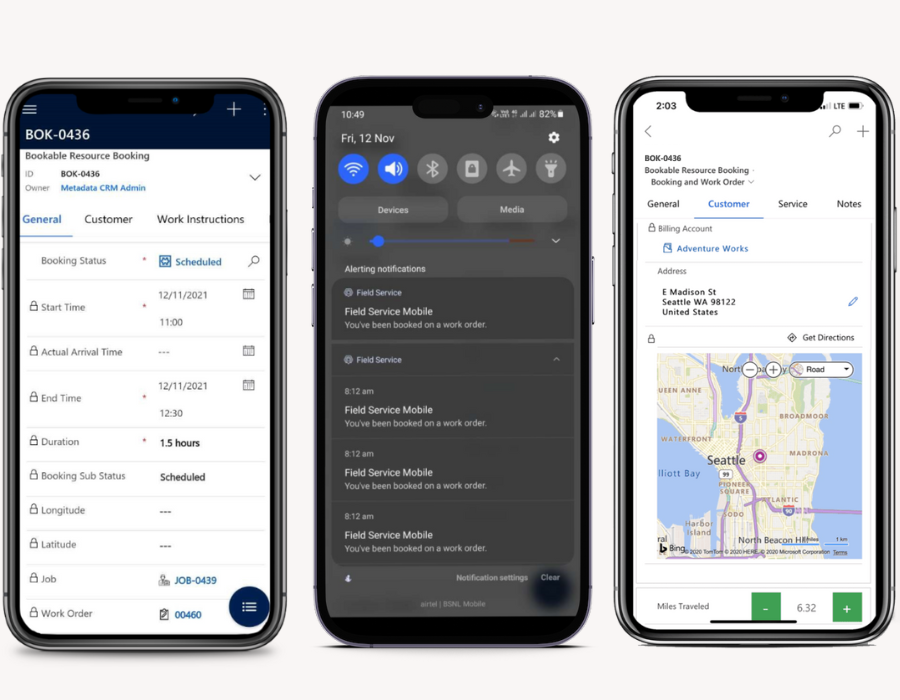 Some of the key elements that guide technician management are:
Work Order Management: Real-time and automated work order handling allow technicians to do away with manual efforts and paperwork. With easy access to assigned tasks, reminders about appointments, and notifications about bookings, technician productivity is maximized.
Route Optimization: Based on factors like priority, location, traffic congestion, and other parameters, CAFM Software helps technicians get to the work site faster. With route maps and job alerts, technicians get a boost in productivity and efficiency.
Easier Communication: Using a technician mobile app, agents can be in touch with the customer as well as the supervisor to ensure prompt communications. Approvals, spare part requests, and confirmations are made faster.
5. Precise Asset Management:
Facility Management Companies are responsible for managing numerous assets, ranging from HVAC systems to office equipment. CAFM software maintains a comprehensive asset database that includes information on installation dates, warranty details, maintenance history, and more. This holistic approach ensures that assets are well-maintained, downtime is minimized, and the total cost of ownership is reduced. Using Connected Field Service and IoT from Microsoft Technology, stay ahead of repairs and asset failure.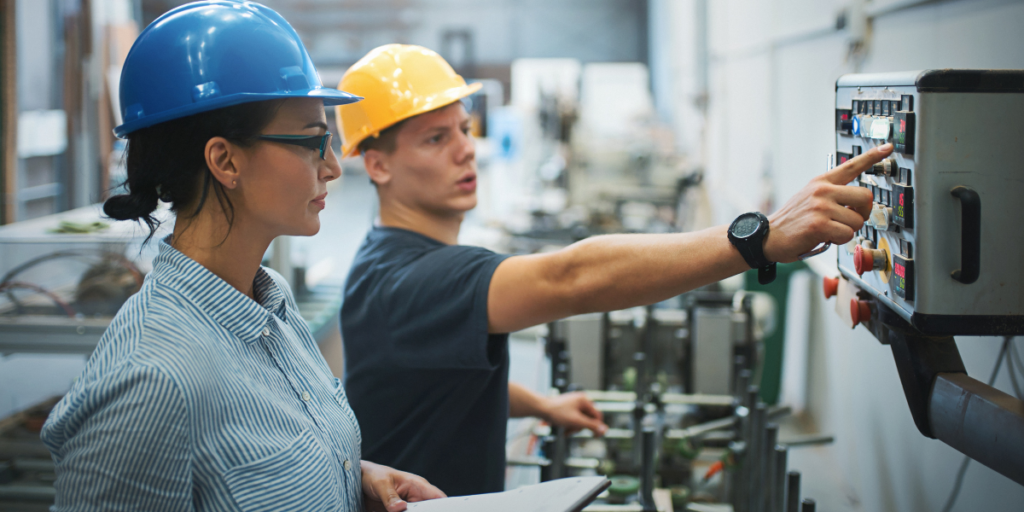 6. Real-time Equipment Tracking:
Lost or misplaced equipment can lead to unnecessary expenses and operational delays. CAFM software incorporates RFID or barcode technology, enabling real-time tracking of equipment and tools. Facility Management Companies can quickly locate assets, monitor their movement, and ensure that they are always available when needed.
CAFM solutions enhance security by tracking equipment movements and maintaining a digital audit trail. If an asset goes missing or is replaced, the system can quickly identify when and where it was last accounted for, aiding in recovery efforts.
Property-xRM: CAFM System Software
Powered by Microsoft Dynamics 365 Field Service, Property-xRM offers a comprehensive asset management cum facility management solution. Leveraging the latest technology advancements, the solution empowers facility management companies, property management companies, and maintenance teams to optimize operations, boost first-time fixes, and improve asset life.